We're thrilled to announce that Averia Beacon has officially passed FCC certification! Averia Beacons are an innovative and important part of Averia's lineup of smart devices, allowing pet owners to get ultra-precise information about their pet's location, habits, and more. In this article, we'll give you an inside look at Averia Beacon's FCC certification process.
Any electronic device equipped with a Bluetooth transmitter is required to undergo rigorous testing to ensure compliance with FCC standards. Averia Beacon contains a single Bluetooth transmitter and had to pass tests in the following categories:
Bluetooth transmitter power
Radiation emission
Antenna performance
Bluetooth transmission frequency, modulation, and bandwidth
Our team prepared engineering samples of Averia Beacon, along with a specialized device for setting the desired operating mode for testing, and sent them off to a laboratory for testing.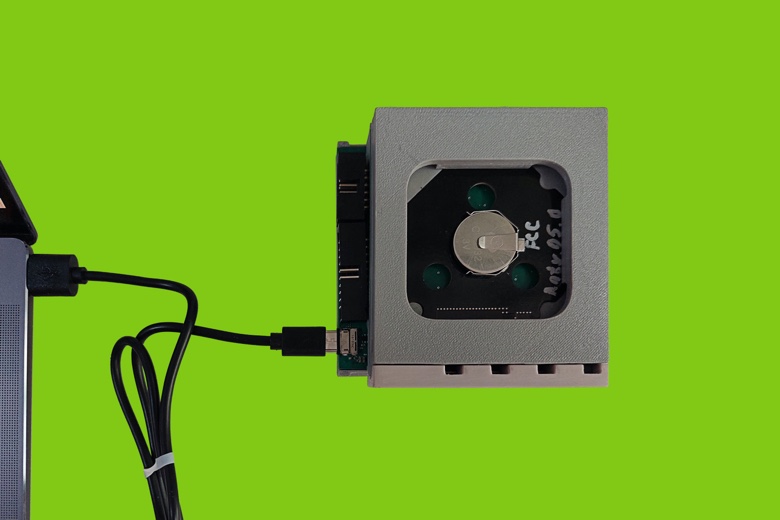 At the lab, testing took place in an anechoic chamber designed to eliminate radio frequency interference and completely isolate radio signals. Within the chamber, beacons were placed on a 360-degree rotating table surrounded by antennas capable of capturing signals at several frequencies and distances.
After testing, the laboratory team analyzed results and an engineer compiled a comprehensive report to be sent in for final verification. In a matter of time, the FCC approved Averia Beacon's results, assigned an official FCC-ID number, and Averia Beacon became FCC certified! You can verify the certification here. With this important milestone achieved, we're excited to share more progress we're making in an upcoming article.
Get to know your pet on a whole new level
Check your dog's room-by-room location, learn their habits, expand Safe Zones, and more with Averia Beacon. Every preorder includes two beacons.
Reserve your Averia Beacon