the smart dog collar that can track the
location
of your pet globally and offers peace of mind by providing you valuable information to ensure your best friend is staying
active,
healthy,
and safe
Introducing the Averia Collar
We created the Averia Collar so that pet owners could gain a deeper understanding of their pets. Averia's technology provides a comprehensive look at your pet's health and activity so you and your best animal friend can focus on the adventure.
Longer battery life
Up to a month on a single charge. When it's low, simply swap in a fully charged battery without removing the Collar.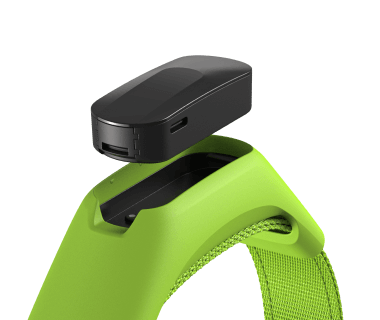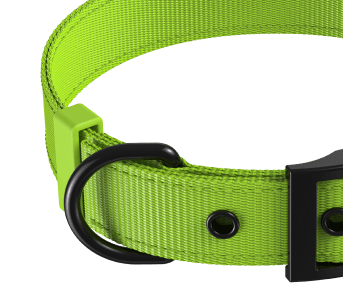 Any dog, any leash
Durable and comfortable from Mastiff to Maltese.
Adventure proof
Averia Collar is built to last in any element.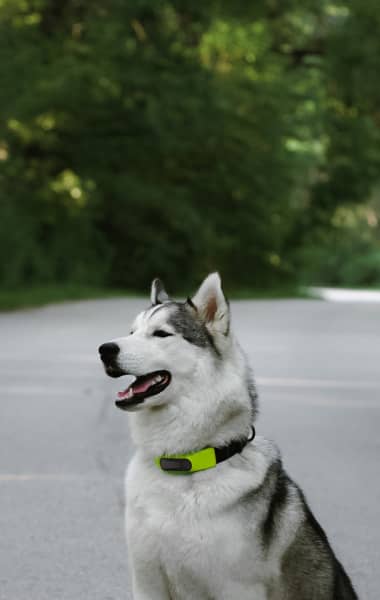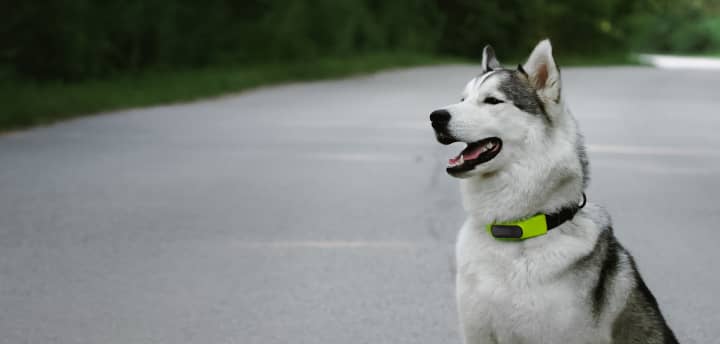 Make progress together
Set daily health goals and track progress for steps taken, distance traveled, rest time, and calories burned.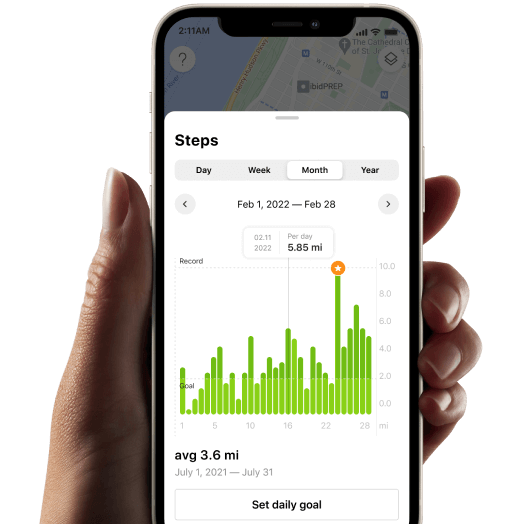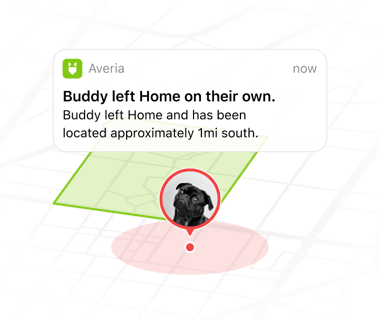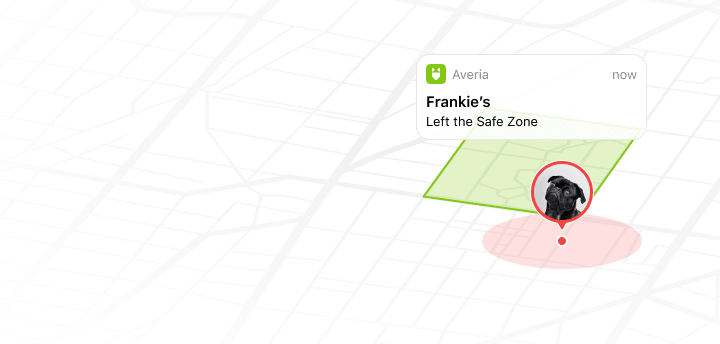 Patented technology
See where your pet is faster than you can say "Here boy!"
Averia at a Glance
The Averia smart collar system operates on advanced technology, but we designed it to be easy to use for everyone.
Explore Plans
Quickly connect your Collar to the Averia App via Bluetooth.
Create a pet profile and set goals based on your pet's needs.
The Collar uses GPS to communicate an accurate, real-time location.
Supported globally by LTE-M and 2G networks.
Automatically finds the right WiFi bandwidth to preserve battery and improve location accuracy.
Receive instant notifications if your pet leaves a Safe Zone or gets lost.
Works in over 150 countries worldwide on
LTE-M

and 2G networks

Check below to see which ones

Click the link to view our supported providers. List of Providers
Is the Collar waterproof?

Yes! The Collar is IPX7 certified and waterproof up to 3 feet for up to 30 minutes.

How far can the Averia Collar track my pet?

Averia Collar allows you to monitor your dog's location from anywhere in the world. You don't need to be near the Collar to view your dog's location in real time.

Is the Averia Collar safe for my pet?

Yes! Our device was tested by one of the most renowned labs in the world, and has been certified safe based on criteria set forth by various regulating bodies and environmental agencies.

How long does the Collar battery last?

The Collar battery can last up to 30 days, depending on conditions and usage.

The battery lifetime depends on several factors including:

current battery level.
pet activity: the more activity the more often the device requests location coordinates, scans for Wi-Fi and Bluetooth, sends data, etc. When there is no activity, the Collar switches to Sleep status for energy saving reasons.
current status: the Collar status has an impact on what functions the Collar performs and how much battery consumption is required to perform them.

Some examples of estimated battery lifetime based on various Collar statuses (results may vary):

up to 33 days in a Safe Zone with a connected WiFi network.
up to 25 days in Energy Saving mode.
up to 22 days in a Safe Zone without a connected WiFi network.
up to 12 days doing 2.5-3 hour walks per day with the Collar in Walk status, and the rest of the day in a Safe Zone (with a connected WiFi network).
up to 2 days in Alarm status.
up to 1.5 days in Lost mode.

You can also purchase additional batteries to easily swap in and minimize downtime while your other battery recharges. Be sure to visit the Connectivity section of our app to ensure your Collar is set up to maximize its battery life. You can also check the duration of your battery life in the Averia app by clicking on the Collar button on your pet dashboard, and then selecting Battery Diagnostics.

Is it comfortable for my pet?

We spent years perfecting Averia Collar, ensuring it's useful, durable, and comfortable. Averia Collar's strap has a built-in curvature and is made from high-quality polyester for maximum comfort.
View More FAQs