Averia is committed to making the lives of pets and their parents easier. That's why we're thrilled to announce our latest release: Averia Collar widgets!
Averia Collar widgets make it even more convenient to track your dog's health, activity, and location with Averia Collar.
What Can You Do with Averia Collar Widgets?
Monitor Averia Collar Battery
Quickly check the battery charge of your pup's Averia Collar, Beacon, or Flashlight. Widgets will show the battery charge of up to 16 Averia devices at once.
Check Mode and Status
Wondering what your pet is up to? Check your Averia Collar widget for a superfast look.
Track Daily Activity Metrics and Goals
Effortlessly monitor your pet's activity metrics and see how much progress they've made towards their daily goal. It's the perfect way to make sure your pup is getting the exercise they need to stay fit and happy.
Access Widgets on MacBook
We're not stopping at iOS—our widgets are also accessible on MacBook through the new MacOS. So you can keep an eye on your pet with all your devices.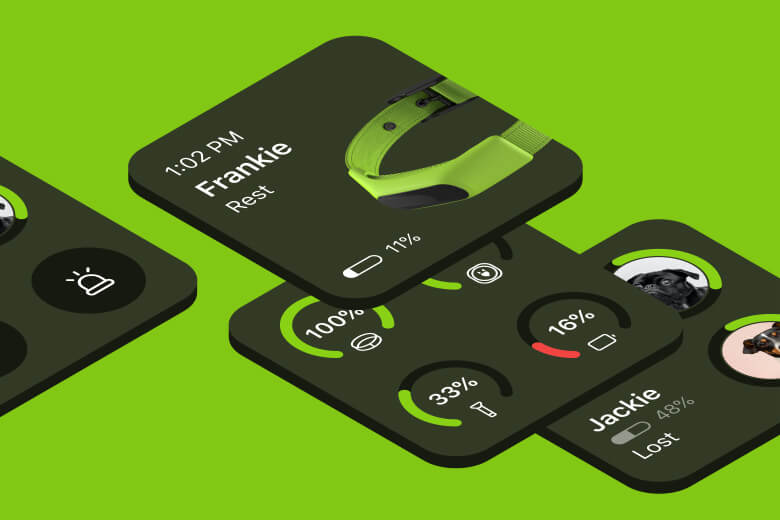 How to Add the Averia Collar Widget
Home Screen:
From the Home Screen, touch and hold a widget or an empty area until the apps jiggle.
Tap the Add button "+" in the upper-left corner.
Select the Averia Collar widget, choose a widget size, then tap Add Widget.
Tap Done.
Lock Screen:
Touch and hold the Lock Screen until the Customize button appears, then tap Customize.
Select Lock Screen.
Tap Add Widgets.
Tap or drag the Averia Collar widget to the Lock Screen.
Tap the close button "X", then tap Done.
If there's not enough room for a new widget, you can tap the Remove button "-" to remove another widget and make room for the Averia Collar widget.
What's Next?
We're constantly working on new features and upgrades for the Averia experience. In the near future, you can expect new widgets that let you toggle Lost Mode on your dog's Averia Collar and interact with the Averia Flashlight attachment. Stay tuned for more updates—your pet deserves the best, and we're here to deliver it.
If you're not part of the Averia pack yet, tap below to visit the Averia Collar shop!
Shop Averia Collar